Back in September, my friend Ara called to bounce another idea off me and get some input. (We do this quite often.) She was so excited to tell me about some chick named Anne she'd met in Atlanta and whom I HAD to meet because I would adore her, too. The same trip that left her literally crying due to delays, horrible weather, missed layovers and getting stuck in Phoenix. We were both a little disillusioned with and burned out on workshops and large photography conferences. We craved something more, so did Anne. She and Anne wanted to organize a small invite-only workshop to be held at the beach house in Yachats, Oregon where we and our Portland family of friends have our bi-annual getaways. The more details she disclosed, the better it sounded. I LOVE the beach house. I was all in until she said 12-alpha bitches, most of whom have never met, under one roof for 8 days and 7 nights in the middle of winter on the Oregon Coast. I questioned her sanity. I questioned the length of time; 8-days is a long time. January? I played devil's advocate and asked what her plan was if things went south with 12 personalities, mixing the introverts with the extroverts and a multitude of dietary restrictions. We both knew that none of that would deter me from being there, especially since there would be vodka, bacon and carbs to balance the kale and gluten-free zone. When it was all said and done, "Mystery & Madness" was born and my life will never be the same.
Sitting in the great room of the beach house with the ocean right outside the floor-to-ceiling wall of windows, wrapped in my mandatory lounge wear and warm sunlight filtering into the room, I was surrounded by a group of creative, independent, strong-willed and witty women. We each did a brief introduction and shared why we were there and what we hoped to get out of our week together. When it was my turn, I introduced myself and shared about my first time in front of a camera for a boudoir session, how transformative that was for me and how it uncovered my passion for photographing women and helping them feel good about themselves.
After a little hesitancy, I told them about my daughter's cancer diagnosis almost 3 years ago and how that led to me putting my photography business on hold, primarily photographing weddings with my friends. I told them that I felt a huge creative block that I couldn't seem to remove, that when it seems like I'm ready again, I find myself full of doubt, sometimes emotionally drained and feeling stuck behind that creative block. It's as if I walk into the most beautiful light, in the perfect setting with the most beautiful person in front of me...I can't see shit.
"I struggle to find light.", I said at one point. I know it's there. I've always seen it, just as I've always been able to see emotion and not just feel it. Lately, it has become a flicker of the burning Olympic flame that it once was. Buried deep inside of me, it seems to taunt me. I see it at the most inopportune times or it hides for days or even weeks. It's as if I'm trapped in a labyrinth that has been designed on a mountain range. There I am, trying to navigate my way through the peaks and valleys of grief, anxiety, fear, sadness, joy, excitement, appreciation, love, contentment, and hope...all while trying desperately to find the light that eludes me. With camera in hand, I capture it, I rejoice and try to hold on with all my might only to have it slip back down into the hole inside of me.
The hole that was left when I lost both my parents at the age of 15. The hole that's been in healing ever since and probably always will be. The hole that feeds the anxiety that comes prepackaged with your only child's cancer diagnosis. Ironically, the hole in my heart that is sometimes very dark is what also allows me to see light, to see the beauty of life, to see hope, to really see each woman as I hear her speak. It allows me to be vulnerable yet strong and resilient. This hole in my heart is a reminder of how fragile life is. It reminds me to live in the moment and to embrace change. (This is no easy lesson to learn and sometimes requires much vodka during the process, followed by much champagne to celebrate the achievement.) Over the years,the hole in my heart has been a very dark place, but I've learned that after a while, the light shines. It always shines
Since my first trip to the beach house in Yachats for Ara's wedding in 2011, I've always felt that it was a very special place. My soul is at ease, my mind is relaxed, I breath in the crisp fresh air and exhale the stress of daily life. During our week in this enchanting place, myself and 11 other women bonded in ways I never imagined possible. We saw each other. We embraced each other, each of us with our differences and similarities. We laughed, cried and hugged. We created, slept, and wrote. We listened, consoled and encouraged. We danced, ate and drank. We even created a fabulous new cocktail called "The Almasy". (More on that later.) Throughout the week full of mystery, madness, creativity and learning, our souls were revealed, nurtured and enlightened. At the end, we knew we had become something special together; a tribe, a village, a band...a #GloriousClusterFuckOfUnicorns.
If you're wondering who makes up this #GloriousClusterFuckOfUnicorns, allow me to introduce you to:
Anne who makes photos, writes, drinks whiskey, owns her shit and has encouraged my upcoming personal project.

Ara who makes photos, climbs rocks, is my fellow Foodie and knows what I'm thinking way too often.

Amanda who writes, edits, makes us all laugh, and pens our language of The Unicorns (Thanks for Tamarageous, Girlie! Those hornbumps are the cure for flaccidhorn.)
Carrie who paints with her heart, makes photographs, dances with me on the side of an Oregon Highway to "Baby Got Back" and rocks a Giraffe Suite just 'cause she wants to and who gave us all Myrtle. (Trust me, if you're here and you know me, you like Myrtle...you identify with Myrtle.)
Greta who makes photographs, damned good oatmeal in a crock pot and is the little sister I wish I had.

Jennifer who writes, wears badass fox slippers, a turns out the best ideas for getting things done; she's got solutions.

Jordan who's a supa badass hairdresser and make-up artist with a soft sweet voice that hides the lioness inside.

Marie who is a Professional People Person, traveler, and who taught me to perfectly flame an orange peel to add a nice finish to "The Almasy"...after she mooned me from a window.

Meghan who sings from her soul and commands the room with one single note, who understands a part of me that I wish did not exist for either of us, who has a wicked sense of humor and is working on her one woman musical that I can hardly wait to see. #ATLBound!
Sarah who also makes beautiful photographs of women, who is brave and sings in the car even if she doesn't know the words, and doesn't think I'm weird for reading Psychology Today Magazine instead of People.

Summer who also writes, has warm hugs, captivates me with her words and kicks ass at Cards Against Humanity.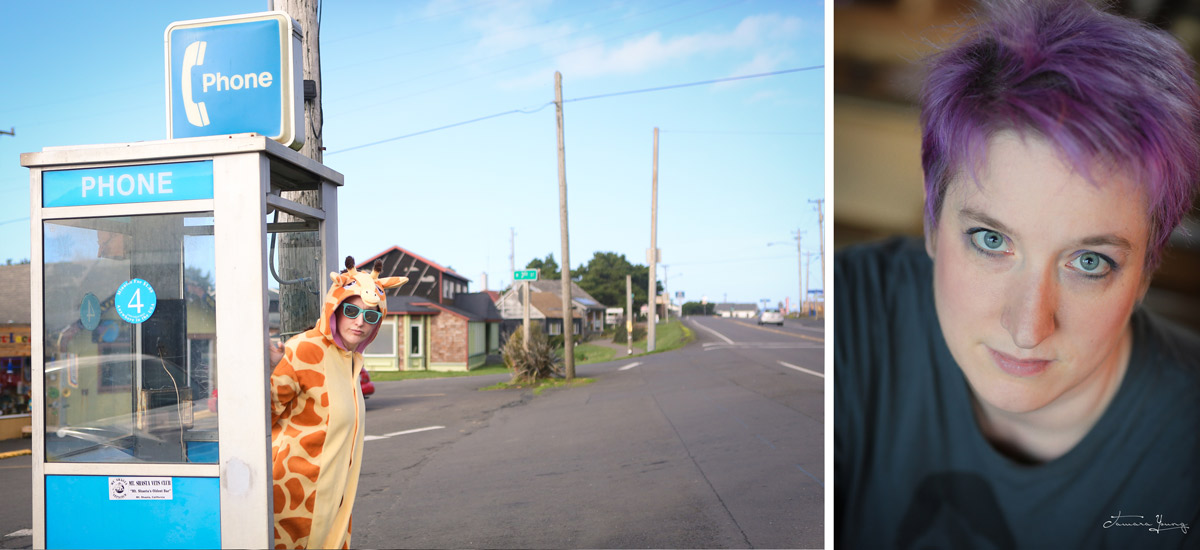 This is my tribe, my village, my band. This is just one of the very special places that nurtures my soul; where I feel connected and whole. I hope you find yours.